Dharma Teachers of True North Insight
Ayya Medhanandi


Ayyā Medhānandī Bhikkhunī, is the founder and guiding teacher of Sati Sārāņīya Hermitage, a Canadian forest monastery for women in the Theravāda tradition. The daughter of Eastern European refugees who emigrated to Montreal after World War II, she began a spiritual quest in childhood that led her to India, Burma, England, New Zealand, Malaysia, Taiwan, and finally, back to Canada.


Alisa Dennis



Alisa Dennis, Ph.D., discovered meditation through her study of metaphysics and ancient Christian mystical traditions. She's explored many spiritual traditions since then, including indigenous shamanism, which has broadened the matrices through which she understands the nature of human existence. Within Buddhism, Alisa practiced within the S.N. Goenka tradition of Vipassana and the Zen Soto tradition. She studied mindfulness through the Mindful Awareness Research Center (MARC) at UCLA and completed a multi-year training related to integrating contemplative practices into psychotherapy. Alisa is also a graduate of Spirit Rock Meditation Center's 2017-2020 Teacher Training Program. Alisa has gravitated toward Insight meditation because of its emphasis on liberatory heart-opening practices and its growing community of practitioners committed to embodied awakening and transformative justice. Alisa is a licensed clinical psychologist in private practice in the Los Angeles area. She specializes in somatic oriented trauma release and integration work. In addition to drawing from contemplative wisdom traditions, Alisa practices depth psychology and dreamwork. She is passionate about the creative arts and exploring multi-dimensionality.
Angela Ross


Angela Ross has practiced meditation and has studied the Dharma for many years. She has been teaching Insight Meditation since 2011. Her work as a family doctor focuses on psychotherapy and mental health with an emphasis on mindfulness based approaches.
Anushka Fernandopulle


I am a lifelong spiritual practitioner who has trained for over 20 years in the Theravada Buddhist tradition in the U.S., India and Sri Lanka. I live in an urban area and consider how the practices can translate for my fellow citizens with a busy modern life; I am most interested in bringing these ancient teachings to the contemporary world, informed by my love of creative arts, technology, politics and pop culture. I also have an MBA and am particularly interested in the practice as it relates to leadership development -- how we can each see through the things that hold us back from manifesting our unique gifts and talents in the world. I am on the Spirit Rock Teacher's Council and teach at other meditation centers, but also do a lot of teaching & coaching in tech companies, nonprofit organizations, and less overtly spiritual settings. For more information, please visit: www.anushkaf.org
Bonnie Duran


Bonnie met the Dharma in 1982 at Kopan Monastery and in Bodh Gaya India. Since then she has practiced long and short retreats with Joseph Goldstein and other eastern and western monastics and lay teachers. She is a graduate of the IMS/SRMC teacher training programs and is also involved with Indigenous ceremonies and practices. She is currently a core teacher of the IMS teacher training program and the SRMC Dedicated Practitioners Program. Dr. Duran is a Professor of Social Work and Public Health at the University of Washington in Seattle.
DaRa Williams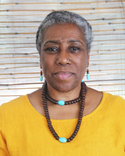 DaRa Williams is a trainer, meditation teacher and psychotherapist. DaRa has been a meditator for the past 25 years and is a practitioner of both Vipassana and Ascension meditation. She is a graduate of the Spirit Rock/Insight Meditation Society Teacher Training Program and is a Guiding Teacher at IMS. She is the Program Manager and a core teacher in the current IMS Teacher Training. DaRa has been a clinician and administrator in the field of Mental Health for over 25 years and currently maintains a private practice in Manhattan. She is a certified trainer and practitioner of Indigenous Focusing-Oriented Therapy and Complex Trauma. DaRa integrates these skills, understandings, wisdom traditions and worldviews in her intention for contributing to the ending of suffering for all beings. "It is my belief that vipassana meditation and the dharma are ideal for transforming suffering, particularly the trauma of oppression and its many vicissitudes-where the chains around our minds and hearts can be broken and dissolved. Awareness and wisdom become the vehicle for freedom and transforming lives."
Daryl Lynn Ross


Daryl Lynn Ross lives and transmits the Buddhist teachings from the heart with a sensitivity to the unique path of each person. She has been teaching meditation for over 30 years and is grateful to have teachers and mentors from several Buddhist and other traditions, including mystical Christian. For 22 years as a University Chaplain at Concordia U in Montreal she offered meditation practices and spiritual leadership. Co-founder and guiding teacher for True North Insight Meditation since 2003, Daryl teaches local groups and intensive courses, mentors and counsels in personal meetings, and enjoys offering a wide range of retreats. She is known for her clear, gentle, compassionate approach which is both accessible and profound.
Dawn Mauricio


Dawn has been practicing and studying Insight Meditation since 2005, and has graduated from the first teacher development group of True North Insight, and Spirit Rock's Mindfulness Yoga and Meditation Training, Dedicated Practitioners' Program, and 4-year Retreat Teacher Training. She teaches with a playful, dynamic, and heartfelt approach, and leads daylongs, retreats, yearlong programs, and mindfulness workshops in Canada and the US for Spirit Rock, True North Insight, and for teens with Inward Bound Mindfulness Education. Dawn is also the author of "Mindfulness Meditation for Beginners". For more information, visit dawnmauricio.com.
Jean Esther


Jean Esther, MSW has been practicing meditation since 1975 and teaching in the dharma since the early 90's. She is one of the Guiding Teachers at True North Insight in Canada and teaches locally in the Northeastern US. Trained in Jungian transpersonal psychology and Somatic Experiencing she has been a practicing psychotherapist in Western MA since 1981 with a specialization in the healing of trauma. Her passion is attuning to and supporting the liberating intersection of body, mind and heart and helping others of all ages do the same.